Certification DIO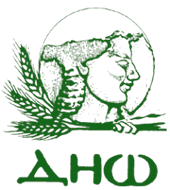 GR-BIO-01
All our soaps are mild, fresh and "surgras" (over fat) to protect the skin from the aggression of conventional soaps.
They are pure and scented with essential oils or aromatic plants, spices.
By the "Cold Process" we use to make our soaps, oils remain intact.
Soaps can be used for hand, body and the hair.
Natural cold processed soaps
Hard or liquid, from our extra virgin oil

From our organic extra virgin oil
we produce by hand a wide variety in small quantities:
For example :
"Aleppo raw of Messinia", "Aleppo red of Messinia" with laurel oil they have multiple dermatological action.
Olive pulp or fiber, cinnamon, orange, mastic of Chios ...
Scrubs: ginger, poppy, olive leaf, cereal brans , laurel bay...